Description
With extreme audio processing options combined with the most powerful and advanced digital amplifier technology, the TDAI-3400 is the most powerful product from Lyngdorf Audio yet marketed.
Tailor your setup and sound
Through the web interface you can perform all setup and operations from the menu system, which allows you to tailor your setup and sound, and the digital crossover allows 3 individual output settings. With our proprietary RoomPerfect™ room-correction software to eliminate the negative influence of the listening room, the TDAI-3400 delivers a perfect sound without the need for extensive room treatment.
Connect audio and video sources
A variety of inputs and outputs provide plenty of options to connect your audio and video sources as well as your speaker setup – such as 7 digital inputs including a balanced AES/EBU, USB inputs connects to music stored external, 2 analog inputs for simple analog music sources and optional modules.
Built-in media player
The TDAI-3400 accepts all media interfaces and features a built-in media player with the highest playback quality. Through your local network or via the USB connectors, you can access your entire library of music through the DLNA/UPnP enabled player.This media player also connects to streaming services like Roon Ready, Spotify Connect, and Airplay as well as internet radio. The TDAI-3400 also supports TIDAL Connect which allows lossless audio quality with the TIDAL app as the controller, and it includes the MQA Core Decoder, which unfolds the MQA file once to deliver better than CD-quality. MQA (Master Quality Authenticated) is an award-winning British technology that delivers the sound of the original master recording.
Control the TDAI-3400 with an app
The "Lyngdorf Remote" app automatically discovers the TDAI-3400 connected to your local network, and you will be able to adjust all the basic functions like input selection and volume level from your handheld device. The built-in media player can be controlled directly, and you can access music files stored on pen drives connected to the Lyngdorf TDAI-3400 as well as search all files stored on your local hard drives. Swiping left and right gives you access to cover art as well as informing you of the signal resolution.
"Lyngdorf Remote" app is available for free download from both IOS and Android.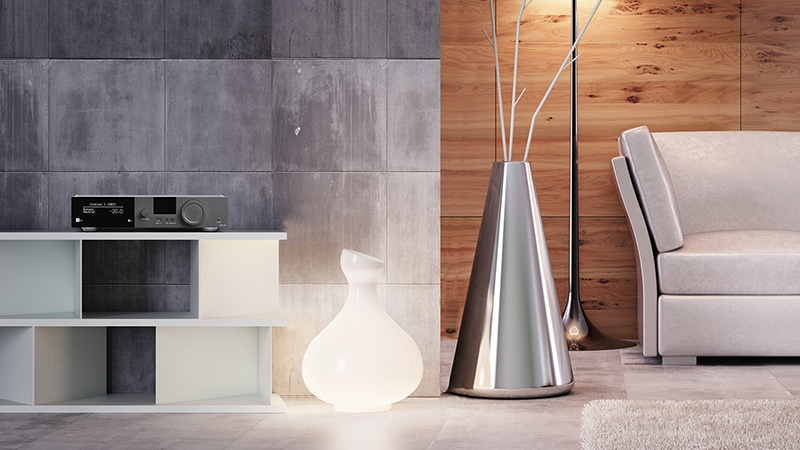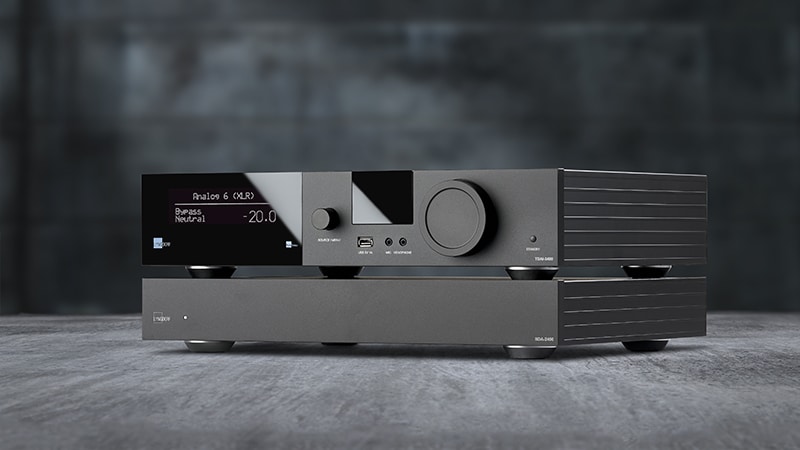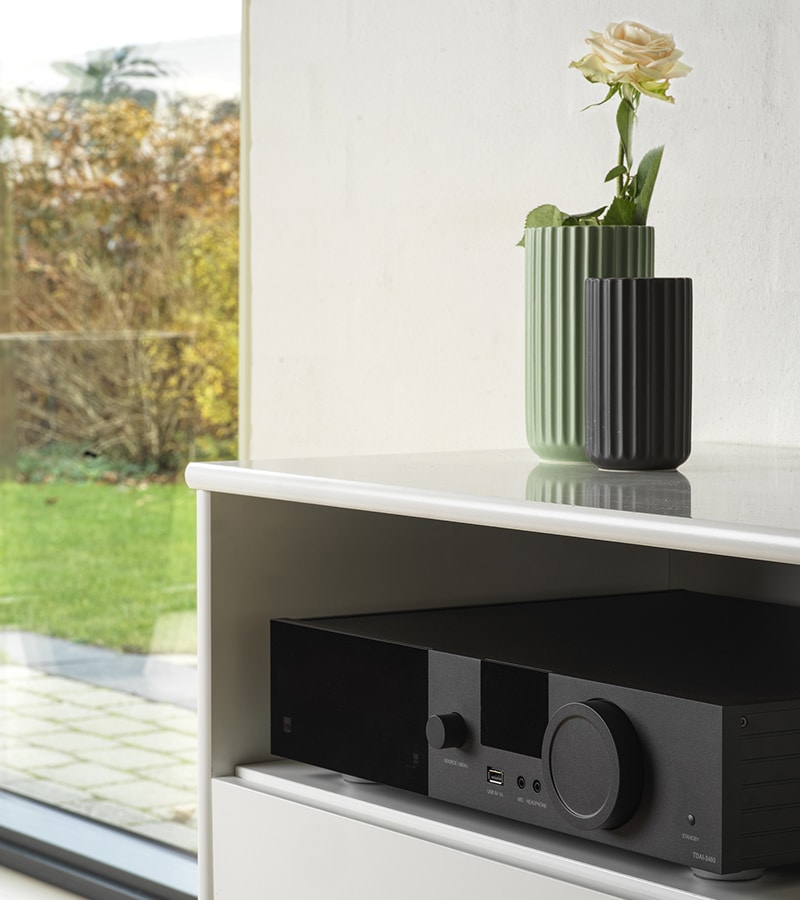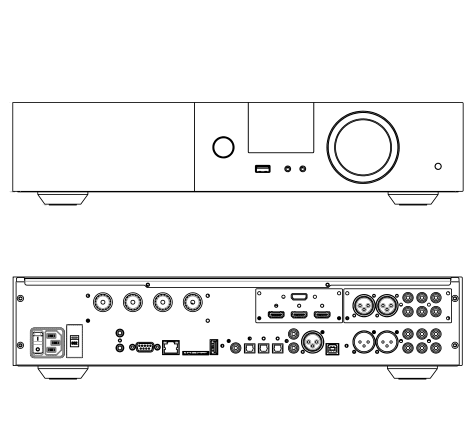 Specifications
Description: 2-channel integrated amplifier and audio processor
Power handling: 2×400 W RMS @ 4Ohm / 2x200W RMS @ 8Ohm
Max output current: 40A
Audio specifications: Frequency Response: ±0,5dB from 20 to 20,000 Hz, Total Harmonic Distortion: 0.05% max from 20 to 20,000 Hz, THD-N 1w/8ohm 0,04% / THD-N 1w/4ohm 0,04%
Digital inputs (asynchronous): 1 x AES-EBU (≤192kHz/24bit), 2 x Coaxial (≤192kHz/24bit), 3 x Optical (≤96 kHz/24bit), 1 x USB B (≤384kHz/32bit, ≤DSD128, DXD)
Analog inputs: 2 x Analog Single Ended RCA (Max level: 4.0V = 0dBFS), 1 x Microphone input for RoomPerfect™ calibration
HDMI module (optional): 1 x HDMI Output / 3 x HDMI Inputs (PCM ≤192kHz/24bit), eARC/ARC (PCM ≤192 kHz/24bit), CEC integration, HDMI 2.0b support, HDCP 2.2, Resolutions requiring 600 MHz clock supported
High-end analog input module (optional): 1 x RIAA Phono MM, 2 x single ended RCA, 1 x balanced XLR
Digital outputs: 1 x coaxial digital (96kHz / 24 bit)
Analog outputs: 1 x analog single ended RCA, 1 x analog balanced XLR, 1 x headphone output 3.5mm Jack
EQ: RoomPerfect™, Pre-Equalizer, ICC, 32 x adjustable voicings holding ≤8 filters with adjustable gain and Q
Mediaplayer: Roon Ready, Spotify Connect, Tidal Connect, DLNA Support (uPnP), Airplay, Local file playback (USB), Internet Radio (vTuner), MQA Core Decoder (output is 88.2kHz or 96kHz)
Wireless connections: Bluetooth (for Remote Control and BLE), Wi-Fi (802.11 n/ac)
Interfaces: Web-interface, IP Control, 1 x DB9 connector for RS232 control, 1 x RJ45 Ethernet LAN connector, 2 x USB connectors (Type A) , SD card slot (Backup of filters and settings)
Accessories included: RoomPerfect™ Microphone, Microphone stand, cable & mini-jack connector, Remote control (IR / BLE)
Placement options: Optional rack mount or freestanding
Dimensions (Wx H x D): 45 x 10.5 x 36 cm (including connectors) / 17.7 x 4.1 x 14.1 inches
Weight: 8.2 kg / 18.1 lb
Finish: Matte black